As Jennifer Katich prepared for her upcoming art lesson at Wood Elementary School, she smiled to herself, knowing she had a special extra touch to add to the activity: frames donated to her class via Treasures4Teachers from Shutterfly. "My class painted 'Sunflowers' in the style of Da Vinci and we were able to frame every picture as a gift. The frames added such a classy, complete look to their beautiful work. Thank you so much for all you do!"
At Shutterfly, we are committed to delivering the highest level of quality when it comes to the products our customers love. At the same time, we know that an item with a small blemish or scratch can be just as useful – and loved – in the right hands! That's why we're committed to thinking through the entire lifecycle of our products, including how our materials can be used once they've exited our pipeline.
Shutterfly began working with the Kids In Need Foundation in 2021, which provides much-needed supplies to under-resources teachers and students. In just over a year, we've donated more than 45,000 pounds of material to the organization, and were thrilled to be recognized as a Kids In Need Foundation Friends Sponsor for 2022.
Partnering with organizations like Kids In Need, WeCraft Labs, Treasures4Teachers, TechDump, local school districts and more, who find creative ways to reuse materials, is a win-win for all parties. We've even partnered with Habitat for Humanity, passing along home décor and other items to their ReStores, as well as a number of local creative re-use non-profits like North Carolina's ReCraft. We've donated everything from paper and picture frames, to cutting boards, and cups, extending the life of the material, diverting waste from landfills and recycling streams, and getting important resources in the hand of communities and programs that need them.
And donation isn't the only way we're working to reduce our waste. Activities across all our sites include refreshed waste signage and training, monthly waste audits to improve the quality of waste sorting, process improvements that reduce waste from the source – like print layout changes, batch sizes and calibration settings – and new and local recycling programs. And, we continue to work with our suppliers to improve quality from the start, and support recycling programs throughout the material lifecycle.
Do you work with or know of a creative reuse or recycling program that could benefit from our materials? Contact us at gogreen@shutterfly.com, and join us on the quest to reduce waste in our landfills!
My students and teachers from my school used the thank you cards to make a Thank You wall for our principals. They deserved it and needed the reminder of how appreciative we were for all their hard work keeping us together during Covid! It wasn't easy for them. We kept adding cards as staff filled them out. I took it all down and transferred it to our staff room so everyone could see it.  I also sent thank you cards to my students and family through the year.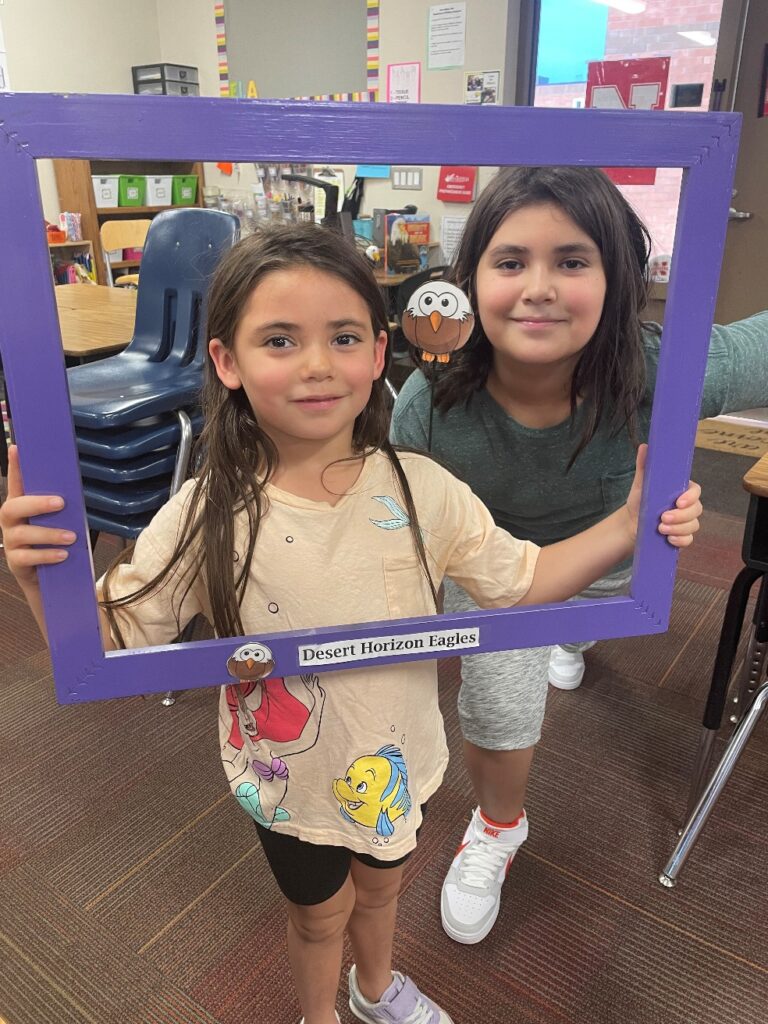 I painted my frame purple (my school color) and used it as a photo booth frame for meet the teacher night in August. I added props and took pictures of my students and their families. It was a bit hit! 
Getting ready for testing! My team and I sent home secret envelopes for the parents to write encouraging notes for their kiddo to read before testing! Your envelopes have been put to good use!
Students at a local Tempe school get their creative juices flowing as they turn old picture frames from Shutterfly into board games.